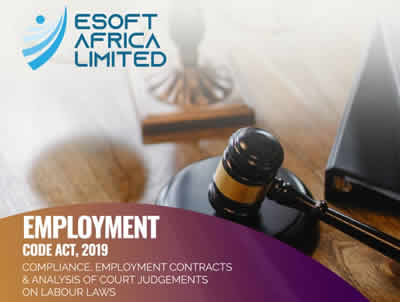 The Employment Code Act 2019 has been enacted and some aspects of the labour market has changed and therefore training is essential.
This training is meant to help participants appreciate various changes to the labour laws that need immediate implementation and those requirements that can be pushed forward up to the end of the grace period.
This training also has an Answer and Question session with a representative from the Labour Commissioners Office.